Bank of Governors' Promise of Low Rates
Date Posted: July 27, 2020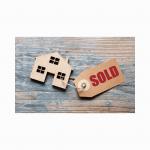 While many Canadian are enjoying a return to near normal in various cities across the country they are also enjoying the effects of a thriving housing market with historically low interest rates.
Fixed interest rates dipped below 2% earlier this month for the first time and with the recent pronouncement from Bank of Canada Governor Tiff Macklem - 'if you've got a mortgage, or you're considering to make a major purchase … you can be confident that interest rates will be low for a long time', many feel the timing is right to enter the housing market.
As a result of these two factors Canadian home sales rebounded sharply in May and June according to the Canadian Real Estate Association. And it appears this trend will continue througout the summer months.
To read the full article; click here
Contact your Mortgage Broker today for more trusted advice